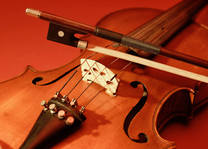 'A Junction for Your Many Pastimes!' SM
What Instructional Classes Do We Offer?
Private Lessons:
Guitar
,
Piano
,
Percussion
,
Trumpet
,
Clarinet
,
Saxophone
,
Voice
,
Baritone
,
Tuba
,
Flute
,
Oboe
,
Bassoon
,
French Horn
,
Electric Bass
,
Cello
,
Violin
,
Viola
,
String Bass
,
Bass Clarinet
, and
Trombone
. Classes in Arts and Crafts.
Instrument Supplies and Sheet Music
Also, Instrument Rental Programs and Instrument Repair Drop-off Site
---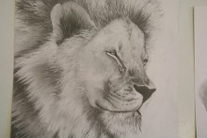 Art Classes offered in Graphite, Charcoal, Soft Pastel, Watercolor Painting
Instructor Gail Gnagey graduated with a Bachelor of Arts in Art and has Middle and Secondary Credentials in Art Education. He taught Art at Clinton Christian School in Goshen, IN, Valley Christian School in Missoula, MT, Xenia Christian School in Xenia, OH, and Dayton Christian School in Miamisburg, OH.
Two years his students won 1st, 2nd, and 3rd place in the Outstanding High School Artist contest for Missoula, MT area. At Dayton Christian, two times Gail's students have won the Ohio District Congressional Art Competition with their work going to Washington, D.C. for a year and being displayed at the Capital building. Also, have had a 4th place, 2nd place, and multiple Honorable Mentions. At DC, one of his students won the Middletown Art Festival 2014, students won 2 of the 3 Best of Show Awards for 2013 and 2014 at the ACSI Regional Art Competition, one of his students won 1st place and 2nd Runnerup Best of Show and People's Choice Award in local Preble County Fair. At Xenia Christian, one of his students won an Honorable Mention for 2D3D Art Contest of Cleveland Art Institute. Multiple Students were awarded College Art Scholarships based on their portfolios. His students at DC have been awarded the Yeck Scholarship whereby 12 students are chosen each year from the area, based on their portfolios, to receive free training for 8 weeks at the Dayton Art Institute. DC students had 5 of the 12 slots in 2013, 2 of the 12 in 2014, and 5 of the 12 for 2015.



---
Other Points of Interest...
Mehaffies Pies (this summer)

Mehaffies Pies
Please call ahead to pre-order and/or inquire about current pie availability!
---
weekly Homeschool Band program

Homeschool Band Program
Second year for the program. Students had the opportunity to perform at WPAFB, the Dayton VA Hospital, and Military Reunions.
---
The Engagement Station, Professional Networking group
Networking in Centerville, Ohio
The Engagement Station is a group of entrepreneurs, executives, and consultants who have joined together in a low-pressure networking environment. Become a Team member and you too can grow your business through quality relationships and referrals.

Please call us for more details!
---
264 N. Main Street Centerville Ohio 45459 937-361-6774